March 30, 2021
Annual Mormon Studies Conference: 'Mormon': The Politics of Naming New Religious Movements
Join us for a Mormon Studies conference with Spencer Greenhalgh, Kristine Haglund, David Howlett, Melissa Inouye, Joseph Laycock, and Jana Riess virtually.
In 2018, Russell M. Nelson, the new president of the Church of Jesus Christ of Latter-day Saints, encouraged the church he leads to abandon the word "Mormon" as a shorthand adjective for describing everything from the Church itself to its members to its famous Tabernacle Choir. Our presenters will consider the reasons that drive small religious groups in the United States as they choose the names they are known by, how successful they might be in doing so, and how cultural considerations shape those choices.
Saturday, April 24, 2021 |  10:00 AM-1:00 PM PDT
Location | Online via Zoom. This event is free and open to the public.
View a video of the event.

Presenters
10:00-11:00
Joseph Laycock:  
"Truth Claims and the Politics of Names in New Religious Movements"
Joseph P. Laycock is an associate professor of religious studies at Texas State University and a co-editor of the journal Nova Religio.  His recent publications include Speak of the Devil: How the Satanic Temple is Changing the Way We Talk About Religion and The Penguin Book of Exorcisms.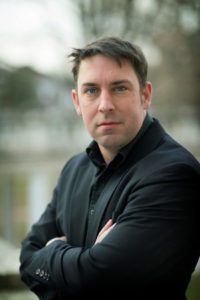 David Howlett:  "'We're Not Who You Think We Are!': RLDS/Community of Christ's Denominational Names and the Proximate 'Other,' 1860-2016"
David Howlett is the Mellon Visiting Assistant Professor of Religion at Smith College in Northampton, Massachusetts. He is the author of Kirtland Temple:The Biography of a Shared Mormon Sacred Space (University of Illinois Press, 2014) and co-author of Mormonism: The Basics (Routledge, 2017).

11:00-12:00
Jana Riess:  
"Shibboleths: Identity, Boundary Maintenance, and Writing about Mormonism"
Jana Riess is a book editor, a senior columnist for Religion News Service, and the author or co-author of many books, including The Next Mormons and Flunking Sainthood. She has a PhD in American religious history from Columbia University.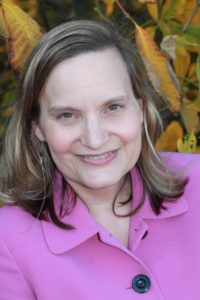 Melissa Inouye:  "The Proverbial Can of Lumbricina"
Melissa Wei-Tsing Inouye is a Senior Lecturer in Asian Studies at the University of Auckland and Historian at the Church History Department of The Church of Jesus Christ of Latter-day Saints. She earned her degree in East Asian Languages and Civilizations from Harvard University. Her book, China and the True Jesus: Charisma and Organization in a Chinese Christian Church (Oxford, 2019) uses a Pentecostal church founded in Beijing in 1917 to understand the history of modern China. She is the Chair of the Steering Committee of the Global Mormon Studies Research Network.

12:00-1:00
Spencer Greenhalgh:
"The Correct [Domain] Name of the Church": Online Presence, Naming, and Legitimacy"
Spencer Greenhalgh is an assistant professor of Information Communication Technology in the School of Information Science and Associate Graduate Faculty in the College of Communication and Information at the University of Kentucky. His background is in education—he earned a BA in French Teaching from Brigham Young University and a PhD in Educational Psychology and Educational Technology from Michigan State University before joining the faculty at UK.

Kristine Haglund
Kristine Haglund is a past editor of Dialogue: A Journal of Mormon Thought in 2009–2015, a current or former essayist at the weblogs By Common Consent and Times and Seasons, and noted Mormon historian and cultural commentator. She is currently at work on a short introduction to the intellectual legacy of Eugene England for the University of Illinois Press's series on Mormon thinkers. She holds degrees in German Literature from Harvard and the University of Michigan, and always appreciates jokes about turning into a bug.

Categories
Share